EPF Congress 2022: Continuing the Conversation on Digital Transformation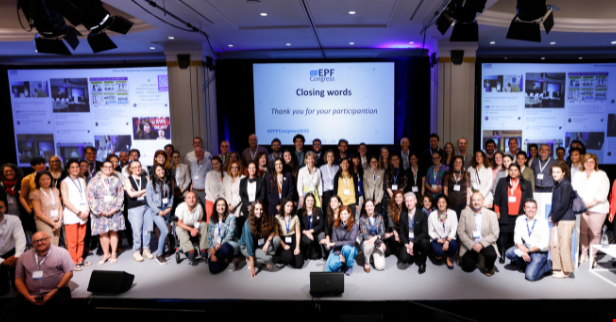 The European Patients' Forum (EPF) held its second in-person European Congress. The event took place at the DoubleTree by Hilton Hotel, in Brussels (Belgium), between the 23rd and 24th of June, 2022. For those who wished to join remotely, the option of joining the live stream was available.
Having in mind the experience and lessons learned from the 2021 online Congress, this year's event included a wide audience of patient representatives, policymakers, health systems experts, healthcare profession representatives, academics, and industry representatives, from Europe and beyond.
The 2022 Congress was dedicated to exchanging ideas and good practices in patient empowerment and involvement, moving forward on the much-needed policy commitments in this area, gaining a greater and genuine understanding of the wealth of experiential knowledge and expertise that patients bring to health systems' design and strengthening, and much more.
After Radu Gănescu, EPF Treasurer, opened the Congress by outlining, in his opening address, how successful digital transformation of healthcare requires everyone involved in and around healthcare to change day-to-day habits, we welcomed the first keynote speech given by Stella Kyriakides, European Commissioner for Health and Food Safety, who was livestreamed virtually into the Congress. Stella Kyriakides established the context for and introduced the principles of European Health Data Space (EHDS), which aims to establish the right for patients not only to have digital access to their own health data, but to control how it is used, which parts are shared, see who has accessed their health data and help correct any inaccuracies.