EPF's statement on AMR Council Recommendation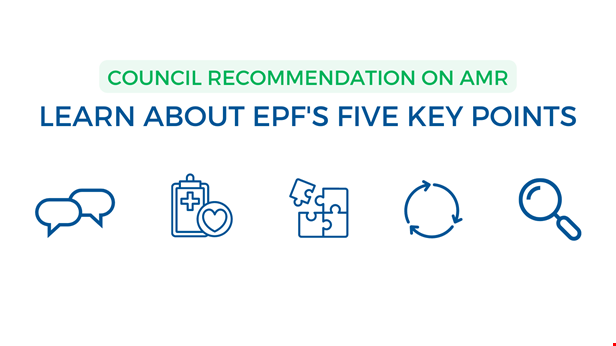 EPF releases a statement on the expected 2023 Council Recommendation on AMR: "The patient community is an essential stakeholder in the fight against microbial resistance."
In 2023, the European Commission is expected to adopt a proposal for a Council Recommendation on antimicrobial resistance (AMR), including recommendations to the Member States for an effective response, with a focus on human health and a global dimension.
The fight against AMR is vital for patients with chronic conditions as they are more vulnerable to healthcare-associated infections and resistant bacteria. They spend more time in healthcare facilities, sometimes requiring routine care procedures using antibiotics. In addition, the COVID-19 pandemic has led to increased antibiotic use, a lack of antimicrobial stewardship, and capacity problems in terms of syndromic testing.
AMR, due to its complexity, requires a multi-stakeholder approach in which patient organisations play a key role. For that, the European Patients' Forum (EPF) calls for five key points to be included in the forthcoming proposal for a Council Recommendation on AMR.
Read our full statement and the key points here.