December 2016 – Representing Patients at the European Medicines Agency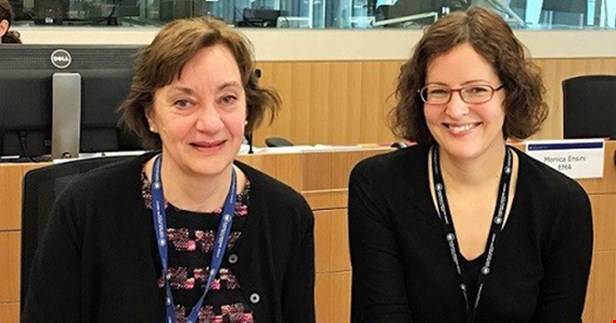 For more than 8 years now, EPF has been an active participant in the Patients and Consumers Working Party of the European Medicines Agency. 2016 was no exception, culminating with the election of EPF as the co-chair of the Working Party.
Besides the attendance to the regular meetings of the Patients and Consumer Working Party (PCWP) of the European Medicines Agency (EMA) in 2016, EPF took part in a series of thematic workshops, further representing patients' interests in these important debates.
In March, EPF was represented at two different workshops. The first one on information to patients, where the audience got the opportunity to get acquainted with the results of recent surveys from the EMA and to participate in interactive group sessions exploring the challenges and opportunities for providers of information, be it institutional or peer support groups. The second workshop focused on health literacy, and its impact on risk communication.
Later in 2016, EPF took part in the celebrations of the 10th anniversary of the PCWP, underlining the involvement of the Agency towards patient involvement. EPF shares a long story with the EMA, being present for many years and via many different representatives. Currently, EPF is represented by Marco Greco, our President as member of the Pharmacovigilance Risk Assessment Committee (PRAC), Susanna Palkonnen, EPF Board member and delegate at the PCWP, and Kaisa Immonen, substitute at the PCWP.
In September, EPF was represented at a workshop on social media, reflecting on the impact of the digital media and communication tools on medicines-related behaviours. Participants got the opportunity to debate the ever growing influence of social media on patients and their behaviour vis-à-vis medicines and treatment.
Finally, we were delighted to see Kaisa Immonen, our Director of Policy being elected as the new co-chair of the PCWP in its end-of-year meeting in November! Kaisa will co-chair the PCWP for the next three years, together with Isabelle Moulon, Head of the Public Engagement Department at EMA.