EPF Campaign on Universal Health Coverage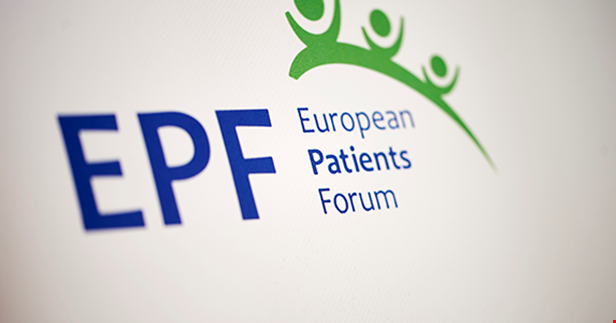 In January 2017, EPF will launch its new public campaign on access to health and social care. Taking the approach of universal health coverage, we will work on all aspects of access, calling on members, stakeholders and institutions to join us for this paramount issue for patients.
Building on the success of our Campaign on Patient Empowerment, in 2017 we will focus on the central issue of universal health coverage, a very timely topic for all patients in Europe.
"Access to healthcare" has been a hot topic for some time now, both at European and at national level. EU Presidency discussions, events, informal meetings, campaigns and an own-initiative report of the European Parliament put the debate on access at the top of the health agenda, and EPF has been continuously present as a pivotal player in these gatherings to highlight the patients' perspective.
Equitable access is a core strategic goal for EPF and its membership, and the current context gives the opportunity to advance the debate for our constituency. This is why, in coordination with our internal working group on access, we decided to focus our 2017 thematic campaign on this crucial topic.
"The EPF Campaign on Access to Healthcare will be an opportunity to overcome the institutional and structural barriers that patients face in accessing healthcare and the need to foster EU cooperation", Nicola Bedlington, EPF Secretary General.
The campaign approach will be wider than access to medicines and treatment. It will indeed be in line with the health targets of the UN Sustainable Development Goals (SDG) aiming to achieve universal health coverage for all by 2030. The campaign will work on the global interpretation proposed by the UN SDG, addressing topics such as quality of care; sustainable investment in health; affordability of healthcare products and services; access to a holistic range of services; and ending discrimination.
In concert with the health community, we will define and promote concrete actions for decision makers to commit to in these dedicated areas.
5 actions areas to frame political commitments
The campaign can only be a success if tangible and committing political decisions are taken.
The EPF thematic campaign will contribute to shaping such an action plan by:
raising

awareness on current gaps and barriers

to universal health coverage from the patients' perspective and their consequences for patient, society and the economy,

contributing

evidence

towards the

economic and human value of access

to healthcare and the

cost of non-access

both for individual patients and society,

defining short term, medium and long term political actions

to reach universal health coverage by 2030 for patients with chronic and long term conditions,

promoting

awareness

of the importance of

collective patient involvement

to ensure high quality health and social care services are accessible for all.

calling for cooperation across policy areas

(finance and economy, health and social policies etc.…) to ensure the right to health is a priority across sectors.

ensuring the inclusion of all health stakeholders

, including patients' organisations, in discussions on health system performance assessment and access to healthcare, whether at EU or Member State level,

promoting the

inclusion of vulnerable or marginalised

groups

in discussions and decisions on access to health and social care.
Content-wise, the EPF Working Group on Access has adopted a definition encompassing the key dimensions of access, and the policy team is identifying partners to work with and gathering first-hand information from contributors and members to fine-tune the main messages to be conveyed.
An inclusive campaign – Many partners on board
Needless to say, the Patient Access Partnership on Equity of Access to Quality Healthcare (PACT) will be a crucial partner and can have an important impact in supporting the campaign, by providing a platform where EPF can dialogue with other stakeholders about recommendations and policy priorities, and cascade the campaign. PACT can be a key partner in advocating for universal health coverage.
Stay tuned and don't miss our next newsletter with updates and tips on how you can all get involved!
In the meantime, you can also do your bit and contribute to the campaign by taking the survey aiming at collecting different experiences when accessing to healthcare. Open to patients, families and informal carers, the survey will be the base of our advocacy work during the campaign (deadline: 31 October).
Contact persons:
Laurent Louette, Communications Officer
Sara Gayarre, Communications Assistant