Employment and chronic conditions: an overview of EPF's latest initiatives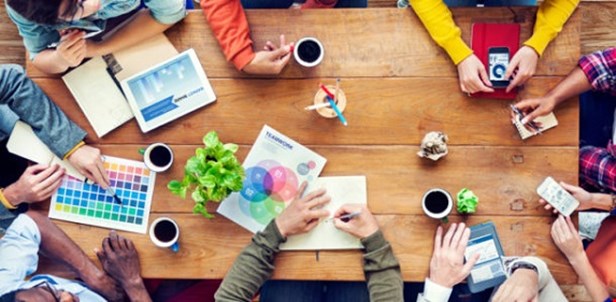 In Europe, 1 in 4 people of working age (15 to 64) are estimated to live with long standing health problems that restrict their daily activities. Most of these health problems come directly from chronic diseases. Furthermore, about 350 million working days are lost in the European Union each year due to work-related health problems. Moreover, disability and ill-health are both a cause and consequence of poverty.
Employment is fundamental to staying connected to the community, maintaining skills and continuing to develop professionally. While some people with chronic conditions cannot continue their professional activity due to their health condition, many continue working or wish to do so, while for others this might have a beneficial impact on their recovery. With adequate support, those who wish to, can work, resulting in a hugely improved quality of life that minimises the negative financial impact of chronic illness, risk of social exclusion, poverty and positively contributes to their mental health.
At EPF, we have been always very active on the topic of non-discrimination in the workplace and the inclusion of people with chronic conditions in employment. So far, in the first quarter of 2018, we have engaged in two European Parliament initiatives, EU project work on the topic and have published 3 materials developed by EPF and its members.
The Social Fairness Package and the European Pillar of Social Rights
When looking at EU initiatives, there are a few, such as the European Pillar of Social Rights, that can provide us with opportunities to implement our policy recommendations.
In its pursuit of building a stronger social Europe, the European Commission recently published the Social Fairness Package, in follow-up to the European Pillar of Social Rights, adopted in November 2017, proclaimed and signed by the Council of the EU, the European Parliament and the Commission.
The package consists of three main initiatives: a proposal for a regulation establishing a European Labour Authority; a proposal for a Council recommendation on access to social protection for all workers and the self-employed; and a communication on monitoring the implementation of the Social Pillar.
The European Pillar of Social Rights is about delivering new and more effective rights for citizens. This Pillar is an important opportunity to provide and implement rights on equal opportunities and access to the labour market, fair working conditions, social protection, including the right to health coverage and inclusion. Delivering on the principles and rights defined in the Pillar is however to be seen.
What challenges are we focusing on?
People with chronic conditions and the EU Equal Treatment Legislation – towards protection from discrimination on the grounds of health status
Unclear rights of people with chronic conditions at work
Low levels of awareness about living with and managing a chronic condition -> discrimination and stigma
Invisible disability
Youth, education and employment
Poverty and social exclusion
In 2017, we set up a temporary task force on non-discrimination in the workplace and on the employment market. Throughout 2017, the task force, made up of EPF members, worked on a set of materials to promote better inclusion of people with chronic and long-term conditions in the workplace. In February 2018, we published 3 materials developed by the task force:
A collection of patient organisation initiatives to promote patient-led actions and promote EPF member action on this topic and take-up of existing materials;
Recommendations targeting policy makers – on how they can promote better inclusion of people with chronic conditions in the workplace in the context of the European Pillar of Social Rights;
A digital leaflet for employerson how to foster inclusive work places and better inclusion of people with chronic conditions.
These materials build on EPF's 2016 position statement entitled "Equal treatment for patients in education and employment".
What about EPF's involvement in projects related to employment?
Towards the end of March, we spoke about the implementation of policy recommendations on employment for people with chronic conditions at the final conference of the PATHWAYS Project – a 3-year EU project working on pathways for inclusive labour markets in Europe and employment for all persons with chronic diseases. We congratulate the project team on the valuable results and outcomes of the project which we very much welcome.
The PATHWAYS Project final conference was followed by the first face-to-face meeting of the CHRODIS Plus Joint Action work package on employment and chronic conditions, of which we are a partner of. This first meeting was the opportunity to contribute the patient perspective and shape the two tasks that the work package is committed to deliver: a training tool for employers and the employment sector on chronic diseases and employment and a toolkit for adaptation of the workplace for the prevention and maintenance of chronic diseases at the workplace. We had the opportunity to present the many initiatives of patient organisations in this field in order to guide the discussion.
EPF's involvement in European Parliament-led initiatives
During the past months, We have also been active in European Parliament-led initiatives.
In light of the European Parliament Own Initiative Report on 'Pathways for the reintegration of workers recovering from injury and illness into quality employment', MEP Rory Palmer, shadow rapporteur of the report for the S&D group, consulted us in order to ensure the patient perspective. In this respect, we reviewed the draft report and submitted numerous amendment recommendations, the majority of which were tabled. The report is currently awaiting the decision of the Employment and Social Affairs committee. We also endorsed, along with other patient organisations and the European Trade Union Confederation the launch of the 'Dying to Work' Campaign and MEP Focus Group, initiated by MEP Rory Palmer. The Campaign is about securing better protection for employees who have been diagnosed with a terminal illness. The focus group's long-term objective is to safeguard the rights of employees, by ensuring that 'terminal illness' becomes a protected feature such as the one included in the Directive for pregnant workers.
What next?
In the context of the Social Pillar, we recommend the following:
Establishing appropriate employment related rights and legislation for people with chronic conditions
Information, Training and Awareness raising
Creating supportive working environments for people with chronic conditions
Cooperation across policy areas: Health, Education, Employment and Finance
The economic burden of ill health and unemployment on people with chronic conditions and their families and resulting poverty, precarity and social exclusion should be seriously considered.
A cultural shift is needed to address the barriers that people with chronic conditions face in the workplace. To reach the goals of Europe 2020, both educational institutions and workplaces need to become more supportive environments. This is essential to improving quality of life for people with chronic conditions, who are an important share of the population.
With a concerted action from a variety of stakeholders from differing sectors, driven by political incentives at EU and national level, we strongly believe it is possible to put in place measures to ensure people with chronic conditions are better supported and are encouraged to seek support when they need it, in education and in the workplace.
We will continue to engage and contribute the patient perspective in employment – related initiatives, while closely following the implementation of the European Pillar of Social Rights.
For more information, contact Katie Gallagher, Policy Officer.