EPF Patient Advocates' Seminar - Be an EU lobbyist for a day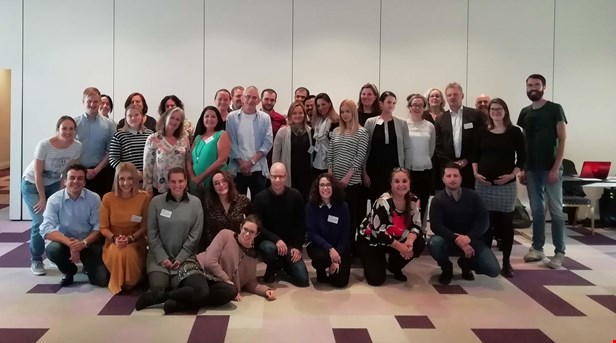 On 20-21 October, 30 representatives of patient organisations from more than 20 countries across Europe gathered in Brussels for the first EPF Patient Advocates' Seminar. The aim was to show how the European legislative process works and to learn how to advocate effectively at all levels, for better outcomes for patients in Europe.
Shaped around a very interactive progamme, the EPF Patient Advocates' Seminar focused on four main objectives :
Developing knowledge about the European Union, its institutional structure and its policies in the field of health
Raising knowledge and awareness of how to get involved in policy-making, transposition and implementation of key EU health-related policies
Training patient leaders to develop effective advocacy skills to influence national and European health policies
Building mutual understanding and cooperation among national patient organisations.
The seminar followed the structure of a hackathon aiming at building up on the knowledge of participants, while offering an occasion for experience-sharing and peer to peer learning. The seminar included plenary sessions and group work. During the seminar, participants received the support of mentors, hints and source documents to proceed in their work.
Participants were divided in five teams and worked towards the creation of an advocacy strategy. Each team was representing a well-defined organisation with a specific budget and constraints. The starting point for each team was the publication of a hypothetical proposal for a directive from the European Commission affecting people with chronic conditions, made not patient-friendly, on purpose, by EPF staff. Based on this, each organisation came up with an advocacy strategy. All results were presented on day two to the EPF team, which provided feedback and recommendations.
Although an in-depth evaluation is underway, initial feedback indicates that participants really liked the event and 100% of the participants rated the Seminar either excellent or good, 85% of the participants improved their knowledge about the EU Institutions and the European legislative process.
Would you also like to learn more about EU Affairs? Watch our webinar here.
For more information, please contact Elena Balestra, EPF Membership and Capacity Building Manager.