EU Budget: we want an ambitious EU health policy with patients at its centre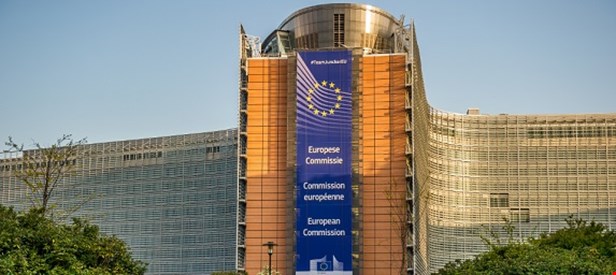 The debate around the future of the EU priorities and the next EU budget is shaping up. The European Commission asked EU citizens to share their view in a public consultation, which addressed a wide range of topics related to health with the aim of making comprehensive proposals for the post-2020 Multiannual Financial Framework, which is the EU's long term budget.
EPF replied to this consultation highlighting the views and needs of of the patient community. Here are some of our key asks:
Health should not be guided only by economic imperatives
For EPF health is a public good and a fundamental right. It is important to consider health not only as an instrumental value supporting economic growth. Timely, equitable access to appropriate, patient-centred care is an investment in society and in people's wellbeing. Thus, EU policy on health should not be guided only by economic imperatives but rather treated as a policy objective in its own right.
In our contribution to the public consultation, we call for an ambitious EU health policy, responding to the needs of citizens. We note that the letter of Mr Juncker of 1 March 2018 to Commission leaders includes the option of having a separate health programme as part of an "investing in people" cluster. We think health policy is all about investing in people and we think that it is important to ensure policy coherence, leadership and effectiveness of future European health collaboration.
Health challenges call for collaborative European action
After the five scenarios detailed by European Commission president Jean-Claude Juncker, many have questioned if health policy should be at the core of the EU business. The EU's competence in health is entrenched in the Treaties and the EU has a responsibility to take action and support Member States to protect a high level of human health and well-being for its citizens.
In specific, the challenges of chronic diseases, cross-border health threats, and implementing the UN SDGs by 2030 fully justify the existence of a stand-alone, well-resourced health programme under strong leadership. Such programme is needed to support social cohesion, well-being and alleviate health inequalities. It must be appropriately funded, and its objectives should reflect the priorities of European patients and citizens, as well as having broad impact beyond one country or one disease-area to avoid a deepening of the existing health inequalities across the EU.
Complementing national policy is important, but future EU action on health should not merely reflect or reiterate national policies; it should also trigger actions that can promote better health, higher quality care, increase health systems' sustainability, support patient-centred innovation, and empower patients and citizens.
Health is key to realising the Europe 2020 goals of smart and inclusive growth
Chronic diseases account for up to 80% of healthcare costs in terms of premature deaths, healthy life years, and lost productivity. Chronic illness impacts negatively on patients' quality of life, education and employment. Multimorbidity is also rapidly increasing, which leads to specific challenges for patients as well as for healthcare systems in terms of care delivery and organisation into new patient-centred care models and shifting towards more care in the community. Ensuring the sustainability of future health systems is key to realising the Europe 2020 goals of smart and inclusive growth.
Last but not least, these challenges also include the legitimate expectations of patients that health systems must become more patient-centred. With appropriate investment and coordinated action both at national and EU levels health systems can be designed or improved to match the needs of patients. And the EU can complement and support Member State efforts and bring coherence to a fragmented area of policy and practice.
Ultimately, health policy doesn't only touch patients, but also an estimated 150 million European citizens, who are either living with chronic diseases themselves or are family members of patients, or informal carers. As the voice of patients across the EU, we believe increased EU collaboration in health provides high added value and directly benefits patients and society at large. To keep providing this added value we need to make sure that health is not watered down in the next EU budget.
See EPF's full response to the consultation and our statement supporting the contribution.
For more information, contact: Kostas Aligiannis, Policy Officer.