European Health Forum in Gastein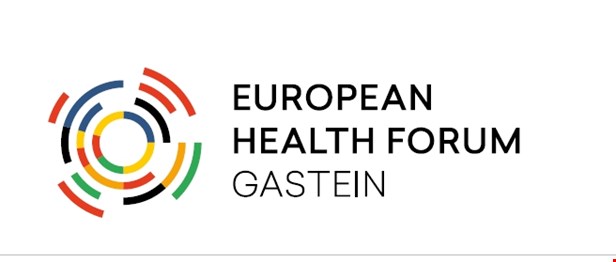 The 21st edition of the European Health Forum Gastein (EHFG), an official event of the Austrian Presidency of the Council of the European Union, took place early October, bringing together 600 leading health policy experts. The forum is an independent European health policy conference which this year focused on the need to set bold political choices for health system sustainability in Europe.
EPF is a long-standing partner of the forum. This year, EPF was represented by Nicola Bedlington, EPF Secretary General. In addition to her role as member of the Advisory Committee of the forum, Nicola also spoke on numerous occasions on innovative medicines, vaccines for all and the value of evidence in outcomes-based healthcare. Katie Gallagher, EPF Policy Advisor also participated in the forum, speaking on personalised medicines and health literacy.
2018 marks the 70th anniversary of The Universal Declaration of Human Rights and the right to health itself. Other important international milestones for health also celebrate anniversaries this year, including Alma-Ata and the Tallinn Charter. In this context, the forum celebrated achievements to date but also raised serious concerns on the sustainability of European health systems, discussing potential solutions and the need for a health paradigm shift to reach the UN Sustainable Development goals. Another important recurring topic was the importance of continued health cooperation at EU level post 2020 and sufficient policy resonance, including 'all policies in health', and sufficient investment in health in the overall Multi-Annual Financial Framework.
Decision and policy makers, civil society representatives, key opinion leaders from the academic world, and private sector stakeholders from the pharmaceutical industry and beyond came together to discuss a broad range of topics of equal importance in attaining sustainable health systems.
The need for an inter-sectoral approach to health was a clear take home message from the forum, where making the case for investing in health as a driver of economic growth was debated by finance and health experts in a plenary organised by WHO Europe and the European Observatory on Healthy Systems and Polices, following the publication of a new policy brief on the topic.
Another highlight of the forum was the European Health Award which acclaims initiatives aiming to improve public health or healthcare in Europe and was awarded to The European Cancer Patient's Bill of Rights: A catalyst for change and an empowerment tool for cancer patients across Europe.
The forum produces a catalogue of recommendations and observations – the Gastein Outcomes - for those with responsibility in health policy development and implementation. These are communicated to the national and European institutions. The recommendations are supported by the subsequent publication of a full scientific report of the proceedings. These are available on the EHFG website. Webcasts and a video of the forum are also available.