Rais Fundación International Conference: Homelessness and Access to Health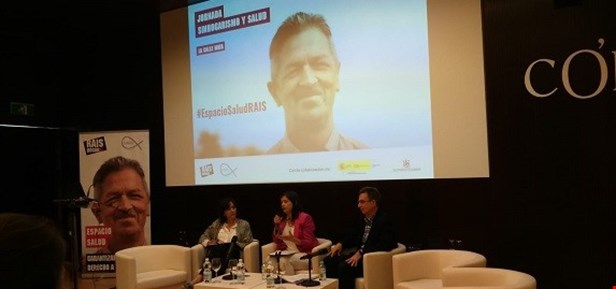 On 13 June, EPF attended the first International Conference on Homelessness and Health, organised by RAIS Fundación in cooperation with the Spanish Ministry on Health, Social Services and Equality and the Municipality of Córdoba.
The Conference aimed to explore the relationship between homelessness and health, and analyse concrete good practices enabling the right to healthcare for homeless people. Discussions focused on convalescence processes, chronic diseases and barriers to healthcare access. The conference included a panel of a political nature, analysing the main challenges faced by the Spanish public administration in charge of social and health policies. EPF was invited to present its Roadmap to achieving universal health coverage for all, providing a European perspective.
Homelessness and Access to Health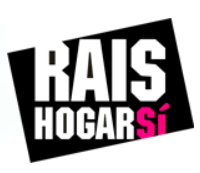 Four million of people are homeless in Europe. Almost a quarter (23.4%) of the EU population is estimated to be at risk of poverty and social exclusion. One out of three homeless people have at least one chronic condition. Homelessness and social exclusion are clearly bad for health. Similarly, disability and ill-health are both a cause and consequence of poverty and vulnerability that can lead to homelessness.
In all countries, health outcomes are strongly influenced by social determinants, including factors such as income, housing, employment, length of education, ethnicity.
Overall, homeless people in particular tend to face important barriers to access to healthcare. Some of these include:
Stigma and discrimination while seeking or receiving healthcare. This can result in some patients avoiding contact with the healthcare system, which can lead to delayed diagnosis and/or treatment and worse health outcomes;
Financial hardship as a result of healthcare costs which for many means reducing spending on some essential needs such as food or clothing, and/or postponing healthcare visits or treatment, leading to worse health outcomes;
Lack of inter-sectoral action for health, meaning lack of collaboration between the health sector and other sectors, such as social, housing, labour, economic.
Why does EPF's Roadmap to achieving Universal Health Coverage for All by 2030 matter?
While universal health coverage is a well-recognised goal for all healthcare systems in the EU, this basic right is not yet a reality for all patients in the EU. This Roadmap opens the way to achieving Universal Health Coverage for All, to ensure the rights of all patients are respected, to fight the inequalities that persist in health across the EU, and to make health a priority in all policies at national and EU levels.
RAIS Fundación supported EPF's 2017 Campaign on Access to Healthcare and provided valuable input to the development of the Roadmap.
What if we started with Housing? RAIS Fundación's Hábitat project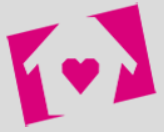 The 'Housing First' method consists of providing for the homeless with more difficulties, as a first step, a permanent and unconditional home. Once the person is settled, a multidisciplinary professional team provides the necessary support required for as long as necessary. Hábitat is RAIS' solution. Through the Hábitat project of RAIS – the Housing First model has proven to be a solution for homeless people that were not accessing traditional care services. RAIS is the first organization developing this methodology in Spain and is obtaining excellent results in all the evaluations carried out.
Housing as a precondition
In light of such good practices, EPF recommends that Member States implement the following in order to improve access to care for homeless people:
Invest in housing support for homeless patients, especially those being discharged from hospital after an intervention, to ensure better health outcomes and fewer readmissions, according to EU best practices;
Ensure the right to respect and to dignity in healthcare facilities by integrating fundamental rights and non-discrimination principles in the training of healthcare professionals;
Effectively implement integrated, person-centred care models, providing services that are of better quality, more responsive and appropriate to the needs of individuals;
Ensure that patients are effectively protected from financial hardship as a result of healthcare costs, including by limiting co-payments and ensuring full coverage of products and services needed;
Ensure the right to information (about health rights and care) and support by putting in place an action plan on health literacy for patients;
Ensure a holistic and integrated care approach to health and social services' structure at the system, financing and service delivery levels to enable patient groups including vulnerable groups to collaborate more systematically on health issues.
EPF advocates for the inclusion of vulnerable groups' perspectives within patients' organisations
In 2016, EPF published a roadmap towards inclusion of vulnerable groups' perspectives within patients' organisations.
This roadmap was developed for patients' organisations. It contains suggestions for actions to be implemented both at European or national level to raise awareness and foster action on inclusiveness in the patient movement, and to support patients' organisations' advocacy for the rights and specific needs of all groups of patients in an inclusive way within the EU.
Homelessness has an undeniable impact on health. EPF calls on patient organisations across Europe to join forces with organisations such as RAIS Fundación in order to ensure that the healthcare and related needs of homeless people are considered in policy making and service delivery.