SAFE introduces Stroke Support Organisation Faculty Tool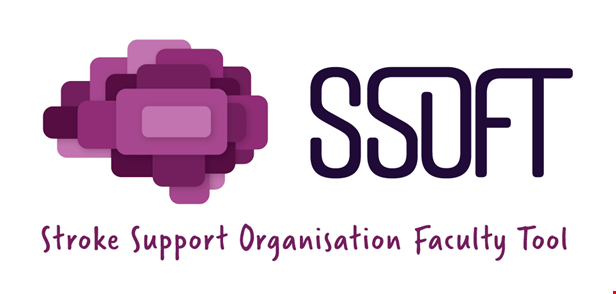 "I think this is just the beginning...I envisage this resource as further strengthening the European stroke patient network and in time the global stroke patient network." Sarah Belson, International Development Manager at the World Stroke Organization
EPF member Stroke Alliance for Europe (SAFE) introduced the Stroke Support Organisation Faculty Tool (SSOFT), an online eLearning tool that provides knowledge and training on how to create effective advocacy campaigns to deliver positive change at a local and national level on stroke prevention, treatment and care. Its aim is to help patient organisations and medical professionals to build up their capacities and capabilities.
What does it cover?
SSOFT combines theory and practical information, as well as providing interactive content, videos and activities on six topic areas:
What are Stroke Support Organisations (SSOs)?
Making Change Happen
Use of Evidence
Role of Patient Voice
Health & Care System Advocacy
Public Advocacy
The modules also include materials to support learners on how to practically apply this information within their own context.
Who has been involved?
SSOFT has been developed by SAFE in partnership with the European Stroke Organisation (ESO). The content was developed by Sarah Belson, International Development Manager at the World Stroke Organisation; and Joe Korner, who worked as the Director of Communications at the Stroke Association UK for ten years.
In addition, the project was made possible by the involvement of SAFE's many members. From the beginning of the development of SSOFT the needs of those using the tool have been central to the whole process. It was those needs that were the focus at the last SAFE Working Conference in Zagreb (December 2017) where time was spent on gaining insight and feedback from the numerous members who attended.
SAFE members have been actively involved in the content development through testing, providing cases studies or sharing their experience in interviews that brought much of the content to life.
How do I access it?
The modules and learning environment are accessible for free via the SSOFT website www.ssoft.info through a simple registration process. Visitors to the website can also learn more about SSOFT, SAFE and ESO, find their nearest SAFE SSO as well as hear from SAFE members about their experiences.
The project has been sponsored through an education grant from Bayer Healthcare.
Author: Victoria Brewer on behalf of the Stroke Alliance for Europe