The #FightInequalities Campaign Gets Underway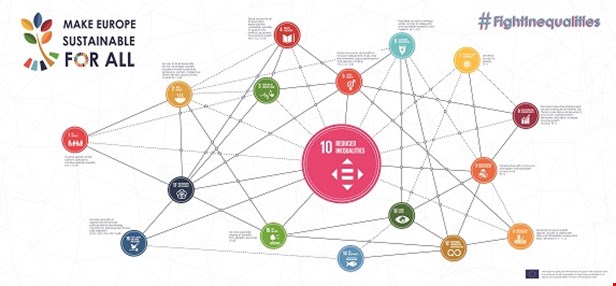 The global #FightInequalities campaign was launched in June at the European Development Days.
The campaign was organised by civil society organisations from 15 EU countries which are working to increase awareness and push for the policy and social change needed to tackle inequality and poverty in Europe and beyond.
Inequality plays a role in all the Sustainable Development Goals (SGDs). Tackling inequality should therefore be an overarching priority.
The campaign calls for societies to be more inclusive of vulnerable groups and for EU citizens to become agents of change in their own communities.
This goes to the heart of EPF and our goals, because still too many patients in the EU are confronted with financial hardship and poverty as a result of healthcare costs. This is a root cause of increased health inequalities, which carry a significant economic, societal as well as personal costs.
And this is why EPF will support this campaign, to continue our call for universal health coverage and to fight health inequalities within and between EU countries.
EPF believes that every patient should have equitable access to person-centred high-quality health and social care, as states goal 3 of the SDGs.
Support the campaign!
If you also want to support the campaign, follow #FightInequalities on social media, and visit the website to learn more on how to get involved.
We will keep you posted on EPF's continuing work in this arena.
Contact person:
Katie Gallagher, EPF Policy Adviser.