The importance of vaccination for patients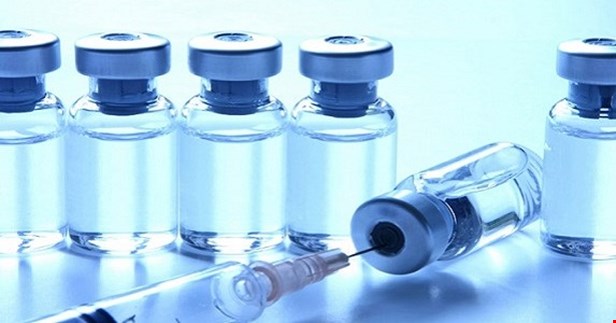 When a patient with a chronic condition catches an infectious disease, it can be more dangerous and difficult to manage because of the increased risks of complications, problems with treatment interactions and adverse effects. Many infectious diseases are, however, preventable through vaccination.
Even though patients are a high-risk group, and specific vaccination recommendations exist in national immunisation programmes for many chronic diseases, uptake amongst patients is lower than it could be.
One of the reasons for this is lack of awareness, which in turn is linked to the lack of high-quality, evidence-based information in patient-friendly language and accessible format targeted specifically at patients with chronic conditions. There is also some vaccine hesitancy among the patient community.
In addition, some patients – for example persons with autoimmune conditions and organ transplants – are more vulnerable to infections in general, and some cannot be vaccinated at all. Thus they are more vulnerable to infections and suffer from falling rates of vaccination coverage in the general population, which reduces community (herd) immunity.
Supporting advocacy with information tools
Having identified this gap, EPF started an initiative in 2018 on providing information and supporting patient organisations' advocacy on the importance of vaccination. We started by surveying our members on this topic to get a picture of the needs and gaps in the patient community.
During the last months, we have developed several information resources that together form a Toolkit aimed primarily at supporting the advocacy efforts of national patient groups. On our dedicated web-page on vaccination you will find the following:
A background report in English;
Video testimonial on the importance of vaccination;
Two factsheets available in English and Romanian (German and French translations are being prepared);
A PowerPoint presentation template that our members are welcome to use.
We will add further resources to the web-page as we develop them, as well as links to external sources of validated, lay-friendly information from other organisations, such as the European Centre for Disease Prevention and Control (ECDC) and the World Health Organisation (WHO), in the next months.
Pilot workshop in Romania
As part of our initiative we held a pilot workshop with the patient community in Bucharest, Romania in collaboration with our member organisation COPAC – the Coalition of Patients' Organisations with Chronic Diseases in Romania. More than 40 participants representing patients, academia, national institutions and industry gathered for an intensive day of discussions.
Participants identified some key needs of patients but also of professionals, recognising the importance of working together to confront the challenges. A common need is around information, so COPAC decided to develop an information campaign for patients and training for physicians – generalist and specialist – and nurses. It was also considered that vaccination should be made more accessible and affordable to people. We think this is an important outcome, and EPF will be following developments and providing our full support to COPAC in the next steps.
For more information email us: policy@eu-patient.eu