Data Saves Lives End of Year Workshop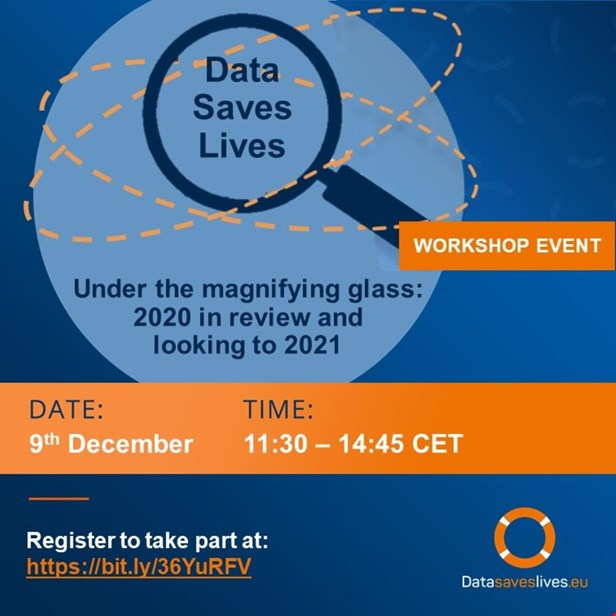 Join the Data Saves Lives team for an exploration of the successes and learnings from 2020 and how the initiative plans to have an even bigger impact in 2021.
Take part in the workshop event that will give you the opportunity to shape a multi-stakeholder toolkit for next year, to support groups in raising awareness of the role of responsible health data sharing, providing education and initiating research projects.
PLUS hear exclusively from internationally-renowned speakers on how 2020 has been a tide-changing year for the conversation on the value of health data.