HIVE-33 Webinar Mini Series - Episode 1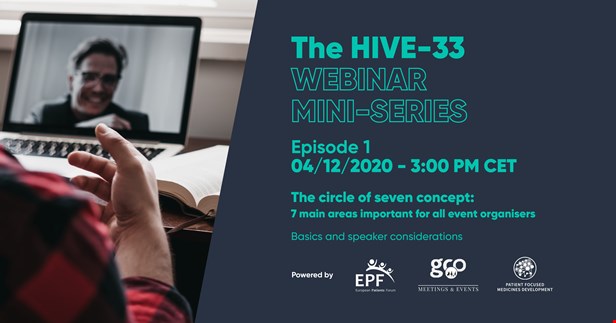 EPF has partnered with GCO Global and Patient Focused Medicines Development (PFMD) to deliver a three part webinar series, HIVE-33. During this mini webinar series, EPF's Elena Balestra and Chi Pakarinen from PFMD will interview Sean Baulk - the meetings and events virtuoso from GCO to get the best tips and tricks especially for the patient community and patient engagement in mind.
Over the course of these three episodes we will dive in & unpack 33 of the most burning questions when arranging your next High Impact Virtual Event.