EPF Work on AI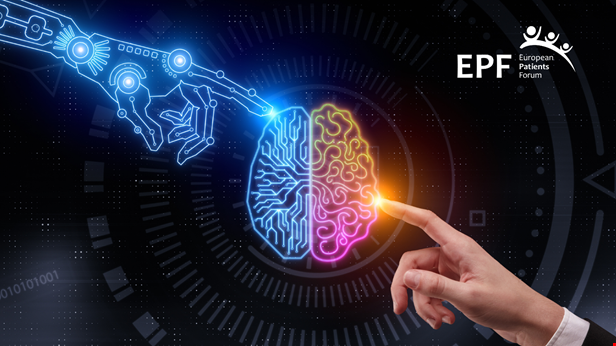 Building on our rich work in digital health, EPF began engaging at different levels on Artificial Intelligence in healthcare, from policy to capacity building in 2020.
Under this section of the EPF AI Knowledge Hub, you will be able to find direct links to all key reports and documents produced by EPF on this topic.
This page covers all capacity building activities carried out by EPF on AI. These include our 2020 Digital Health Series and a space dedicated to our brand new webinar series 'Understanding AI' focusing exclusively on Artificial Intelligence, developed as a core deliverable of the European Artificial Intelligence Fund.
Special Thanks
This Knowledge Hub was made possible by the European Artificial Intelligence (A.I) Fund.

The fund is hosted by the Network of European Foundations and supported by the Charles Stewart Mott Foundation, King Baudouin Foundation, Luminate, Mozilla, Oak Foundation, Open Society Foundations and Stiftung Mercator.