Policy & Research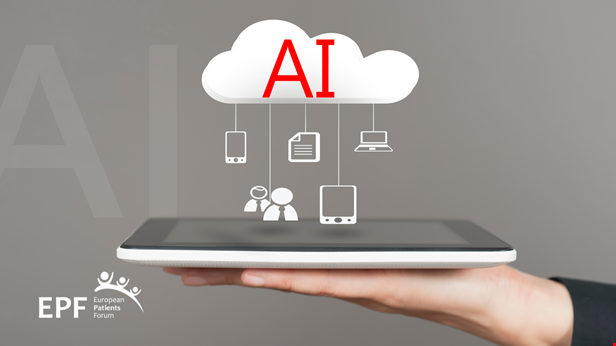 In this section, you will find direct links to all key reports and documents produced by EPF on the topic of Artificial Intelligence.
The paper aims to provide an overview of two areas of technology that are particularly in the focus of EU policy: big data, and artificial intelligence. Its purpose is to support the engagement of patient organisations in EU policy discussions around digital health, with special focus on the above-mentioned topics, in line with our commitment to bringing a meaningful and robust patient perspective into EU policy debates.
The EPF Response to the European Commission Consultation on the AI White Paper, developed in consultation with EPF members, covers the key areas of concerns for EPF related to the implementation of AI in Healthcare. In particular: the need to address specific health challenges; the importance of date for safer and better AI; Transparent, effective, and sustainable AI research and innovation; Improve European coordination on AI; Boost skills and digital health literacy as a precondition to exploit AI at European level; Defining 'risk' for AI applications in healthcare; Establish assessment mechanisms for safe and ethical AI in healthcare; A fit-for-purpose regulatory framework to increase trust on AI
In our response to the European Commission Consultation on the European Health Data Space , we addressed how AI will fit in the EHDS initiative, with a particular attention to ethical risks and the new relationship between patients and healthcare professionals. Furthermore, EPF has also provided short feedback to the European Commission's AI - ethical and legal requirements consultation, mainly building on the documents listed above.
EPF Membership Survey on Artificial Intelligence in Healthcare (upcoming)
The Survey report summarises the key findings form our 2020 EPF Membership survey on AI. The survey was aimed at collecting preliminary information on how our members perceive AI in healthcare, with a particular focus on expectations, challenges and understanding of the impact on patients' care.
Related Information
For a broader overview on our work on digital health and health data (e.g., on the European Health Data Space), please visit our dedicated policy page.