EUPATI reaches 1 million users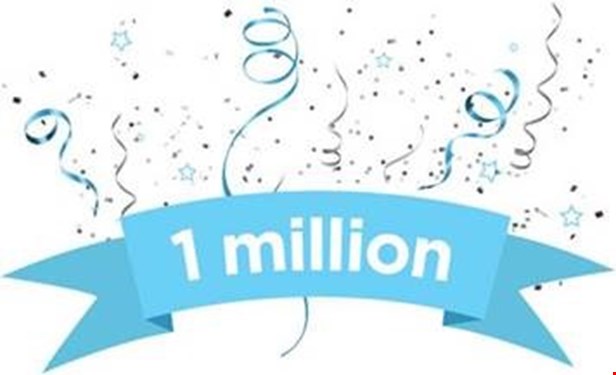 Impact matters to EPF and we are delighted to be able to report on this significant milestone for EUPATI, the Public Private Partnership ran under the auspices of EPF, driving education on medicines R&D for patients.
In fewer than 3 years, the Toolbox reached more than 1 million users providing the 'A-Z of medicines research and development' from lab bench to approval, drug safety and other topics. Users can access the Toolbox information in 9 languages with 3 additional languages in progress (Portuguese, Romanian, Swedish).
Every year since 2015, EUPATI conducts a survey assessing the change in roles of the EUPATI Fellows who graduated from the EUPATI Expert Training Course. Adding in the data from May 2018, we can see the impact that Patient Expert training is having on the ground. Fewer patients advocates work as volunteers and more as staff in patient organisations, while the number of patient experts involved in research and working with reimbursement authorities has more than doubled. The EUPATI impact flyer shows a full overview of the survey results.
In the survey's narrative part, fellows reported that "EUPATI is well recognised as one of the best platforms that has stimulated patient involvement across Europe". The Patients' Academy was set up by the IMI-EUPATI project in 2012 - 2017 and since the start of the Patient Expert Training course has managed to graduate more than 150 patients, carers or patients' representatives. The good news is that a 4th cohort will be selected in 2019 so the Patients' Academy will train more patients to be active in medicines research and development. If you are interested in the course it is worth subscribing on the EUPATI website to receive information as soon as it is launched.
Finally, EUPATI has extended its scope to focus also on Patient Engagement Education recognising the paradigm shift that has taken place in the involvement of patients in medicines R&D in Europe and the need for education and capacity building of all parties to ensure effective patients' engagement. EUPATI's strength is in its community of dedicated and committed organisations and individuals who believe in its mission to support quality patient engagement through education.
For more information please contact Matthew May.