CHRODIS +: including the patient perspective in every step!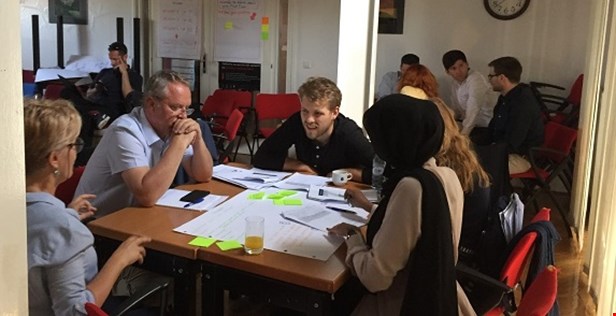 Following the Workshop on Implementation Strategy in Treviso (Italy) in February 2018, CHRODIS+ partners working on Fostering quality of care of chronic diseases met in Ljubljana (Slovenia) for a two-day meeting. One of the main purposes of the gathering was to make sure that the patient perspective is taken on board in every step during the pre-implementation phase of the CHRODIS+ project!
During the meeting, the active participation of all partners was the heart and soul of the event. The first day started with a "story-telling" session (from the host, Slovenia) which gave us the opportunity to share and discuss the state of our work within CHRODIS+ and the difficulties and solutions that have arisen so far.
The other objective of the workshop was to build capacity of partners working in pilot actions in order to better perform and report the steps of the pre-implementation phase in a uniform way, as defined by the project guidelines.
What has been the role of EPF in CHRODIS+ so far?
Back in January this year, EPF contacted the representatives of all the centres across Europe involved in the project (hospitals, schools, municipalities, organisations, national institutes, etc, from Slovenia, Croatia, Serbia, Greece and Finland) where the JA CHRODIS results will be implemented (JA CHRODIS is the Joint Action predecessor of CHRODIS+). These exchanges aimed to find out if they were involving patient representatives in the implementation of the JA CHRODIS findings and, if so, how they planned to do it.
The outcome of these conversations was very positive as almost all local implementers have committed to involving patients and/or patient representatives in the process.
Following up on this initiative, EPF attended the pre-implementation workshop in Ljubljana to make sure that the people responsible for implementation in the specific centres will deliver over the course of the next six months.
More information
If you want to know what CHRODIS+ is about you can visit our dedicated webpage. To know more about the updates on the project, visit its website.
Contact person:
Lyudmil Ninov, EPF Project Officer