Facing together the impact of chronic diseases: Chrodis-Plus starts working on implementation projects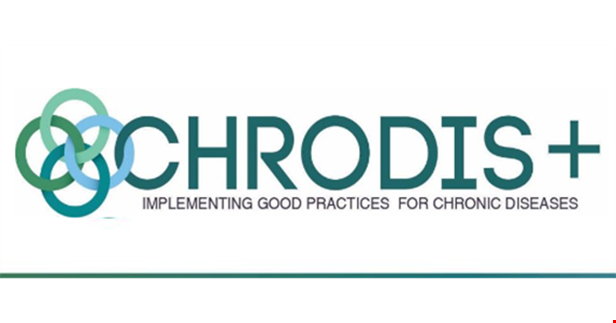 Europe is paying a heavy price for chronic diseases: as a follow up of the findings of CHRODIS, we joined CHRODIS-PLUS, a three-year initiative that aims to support Member States through cross-national initiatives to reduce the burden of chronic diseases.
As a first step, an implementation plan (called "Implementation Strategy") had to be agreed and later adopted by all project partners to standardise the interventions. The project has 22 implementation sites across Europe.
The implementation projects are based on policies, strategies and interventions collected in Joint Action CHRODIS (2014-2017) as well as on its outputs such as national plans on health promotion and disease prevention, integrated multimorbidity care model or the recommendations for diabetes quality criteria.
Projects are implemented in three major areas:
Health promotion and disease prevention: 5 models implemented by 8 organisations
Multimorbidity Care Model: One model implemented by 5 organisations
Quality Criteria Recommendations: One tool implemented by 8 organisations
What was the role of EPF during the Treviso workshop?
More than 70 attendees gathered in Treviso to share their initial planning regarding the implementation strategy of the project. Attendees were split into working groups and in each working group one practice/one intervention was discussed in detail.
EPF representatives attended several working groups throughout both days and followed closely the presented case studies. Our role was to make sure the patient's view point was taken on board when developing the plan how these best practices will be applied across Europe. We also wanted to guarantee that throughout these processes patients or patient representatives are actively involved.
What's next?
Towards the end of 2018, EPF will be hosting a workshop in Brussels, showcasing best examples of successful implementation. The workshop will be designed from a patient/person perspective to assess if pilot activities meet patients'/persons' expectations with special emphasis on the respective JA-CHRODIS recommendations on empowering the target population as well as the education and training to promote empowerment. More information will be available in due time.
To keep in touch with the latest news and development of CHRODIS-PLUS, you can subscribe to the newsletter on http://chrodis.eu/news/newsletter
CHRODIS-PLUS is dedicated to the successful implementation of best practices already identified in its predecessor – JA-CHRODIS (2014-2017). The three-year initiative will run until 2020 and is funded by the European Commission under the Third Health Programme.
More info: www.chrodis.eu