EPF position on information to patients on food and nutrition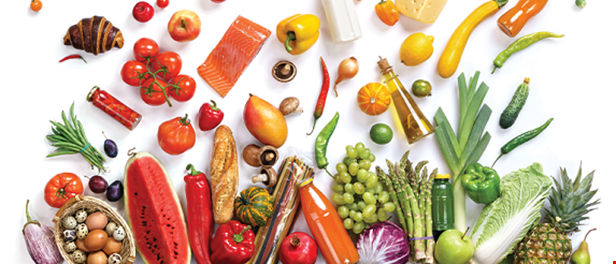 Links between nutrition and health have been known since ancient times. Evidence shows that nutritional foods are beneficial to good health outcomes, nevertheless, the burden of disease associated with poor nutrition continues to grow in Europe.
For many people, attaining good nutrition is not simple. Some medical conditions mean that even when a person has good eating habits and makes healthy nutritional choices, achieving good nutritional health remains challenging.
Today, EPF publishes its new position statement on information to patients on food and nutrition. In line with its responsibilities as an agent for public health, for our specific constituency, and given the interest of EPF members on this topic, we will continue to work in the sphere of information to patients on nutrition, with a focus on medical nutrition.
Our efforts on this topic are not new. As a member of the European Nutrition and Health Alliance (ENHA) and partner of the major European campaign – ONCA - Optimal Nutritional Care for All since 2014, we are committed to collaborative activities to raise awareness on the nexus between nutrition and an effective, integrated care continuum for patients. A recent milestone was a European Patients' Conference on Nutrition in June 2017, which resulted in more strategic focused work to drive nutrition as intrinsic to patient outcomes.
What are EPF's objectives when it comes to nutrition?
Raise awareness of the role of nutrition and diet in managing long-term conditions, maintaining optimal health and quality of life;
Coordinate the patient perspective on the topic of information to patients on nutrition;
Emphasise the importance of health literacy and informed decision-making concerning nutrition;
Outline shortcomings in existing policy and legislation from the patient perspective.
What is the new Position Statement on Information to Patients on Food and Nutrition about?
This position statement presents nutrition as a bare necessity and an essential component of disease management. It highlights the importance of food and nutrition in the prevention and management of chronic and long-term conditions, focusing on three categories: Nutrition in primary prevention and improved disease management; Nutrition in the management of chronic conditions and better health outcomes and Medical nutrition.
The document goes on to explore and explain the EU legislation related to information to patients on food and nutrition.
The position ends with a statement and key recommendations on the fundamental role of patient organisations in policy-making; information and awareness; regulatory requirements; research; access to appropriate nutrition and reimbursement and disease-specific needs.
With this new position statement, EPF advocates for a lifecycle approach to nutrition, affirming that nutrition has a significant role to play in the prevention, treatment and management of many chronic and long-term conditions, from pre-conception care to care of older people.
First meeting of the new EU Patient Task Force on Nutrition
In line with the objectives mentioned above, EPF has set up an EU patient task force on information to patients on nutrition. The main objective of this task force is to develop comprehensive lay person summaries of recognised guidelines in the sphere of nutrition, following the request of the patient community, together with interested EPF members and EU patient groups, in cooperation with learned societies and other stakeholders. This task force has gathered the interest of 12 patient organisations. The first meeting of this task force, facilitated and co-led by EPF and EGAN, took place on 23 March.
During the 1st meeting, we discussed the objectives of the task force and the implementation of the patient recommendations, derived from the EU Patient Conference on Nutrition which took place in June 2017. Members discussed the development process, content outline and objectives of the comprehensive lay person summaries of recognised guidelines in the sphere of nutrition which are to be developed by the task force as well as the distribution of tasks. It was agreed that the resulting document will include an overview of the current guideline development process and a proposed patient involvement strategy. The document will also include summaries of a handful of guidelines selected and proposed by the task force and a model guide on how patient organisations can go about informing their members of nutrition-related information. Communication and raising-awareness activities and opportunities were also discussed. We will coordinate several advocacy-related activities to promote our position and raise awareness of the various issues explored in the statement.
The next task force meeting is scheduled for 13 June.
What next?
The lay person summaries of recognised guidelines will be presented at the September 2018 Conference for Optimal Nutritional Care for All (ONCA). For patient advocates to be able to contribute their unique experience and expertise, it is crucial to understand key concepts and standards.
Nutrition is a priority for many governments and international institutions. The European Commission is planning to publish a report on innovative forms of food labelling by the end of 2018. This will be another opportunity to contribute the patient's perspective and emphasise the importance of health literacy and informed decision-making concerning nutrition.
For more information: Katie Gallagher, Policy Advisor.