EPF Youth Group Fall Session in Sofia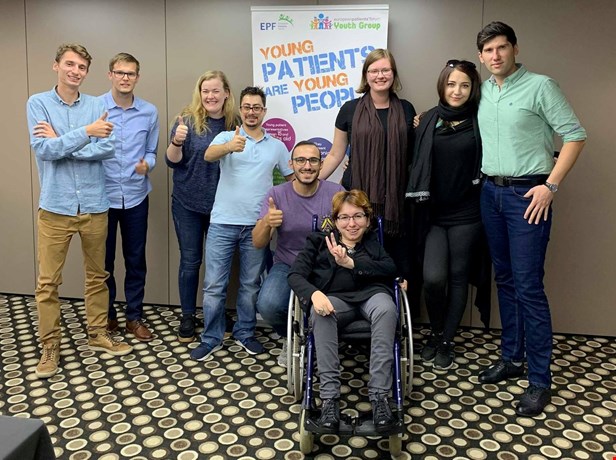 The European Patients' Forum Youth Group held its second meeting this year on 12-14 October in Sofia, Bulgaria. This fall session was an exciting three-days full of creativity, positive vibes, brainstorming on future projects and setting strategic objectives for 2019 and beyond.
The meeting started with a warm welcome to its newest member Martin Mastrotto, a 23 years old French national, from the European Federation of Crohn's and Colitis Associations (EFCCA) and its affiliated youth group.
The meeting was an excellent chance for the group to reflect on the outcomes of the second edition of the EPF Summer Training Course for Young Patient Advocates in Vienna, to refine the roles and responsibilities of its members, to discuss its ongoing project on 'employment and youth', and to plan ahead activities for 2019.
Priorities for 2019: young patients and employment
The core of the meeting was focused on EPF Youth Group project on employment and the challenges young patients face today when looking for a job or when once employed. After an initial literature search and intensive discussions, the Group produced a questionnaire, which will be validated by experts, before being disseminated to young patients across Europe, who will have the chance to complete it and express their views and experiences. Once the results will be ready, the Group will come up with recommendations and lessons learnt. The Group will start working on a new topic – sexual education – towards the end of 2019.
Last but not least, this meeting was the last one for Polis Stavrou (Recruitment Manager). Polis has been a long-serving member of the Group and we would like to thank him for his dedication, kindness and professional attitude – Good luck for whatever comes next, Polis!
For more information about the EPF Youth Group and its upcoming activities, please contact Lyudmil Ninov.