EPF's Capacity Building Programme and Patients Advocates' Seminar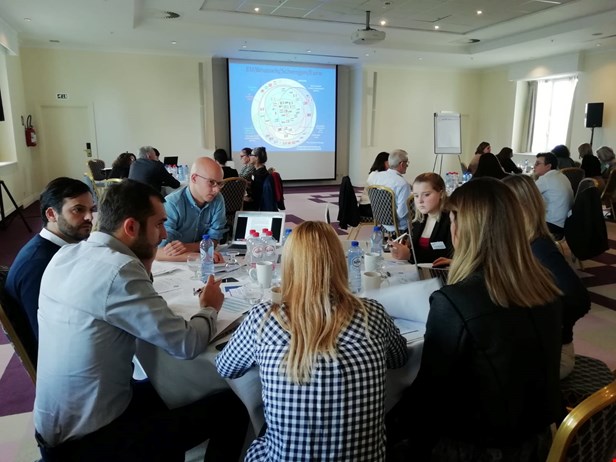 2018 was again a significant year in the development and implementation of EPF's Capacity Building Programme, contributing further to our mission to support patient organisations and to strengthen their role as equal players in the healthcare environment. Among the most significant elements of this important work are the launch of our new Capacity Building Module on Empowering Leadership and Positive Governance, as well as the successful execution of our Patients Advocates' Seminar.
The module – which started in April this year and was implemented throughout the year – aims at strengthening patient organisations by enhancing their leaders' leadership skills and consequently enabling positive governance in their organisation. The overall objective is to support patient organisations in positioning themselves as legitimate stakeholders, strong advocates and reliable partners in the national and European health policy environment - leading to greater impact and positive change within communities.
In this context, one of the main highlights is most certainly the first EPF Patients Advocates' Seminar organised in Brussels on 20-21 October, which brought up together 30 representatives of patient organisations from more than 20 countries across Europe. Conducted in a dynamic and engaging atmosphere, the aim was to show how the European legislative process works and to learn how to advocate effectively at all levels, for better outcomes for patients in Europe.
Our journey doesn't stop here. Next year EPF will launch a Capacity Building Module on Empowering Leadership & Positive Organisational Governance. Click here for more details.