Label2Enable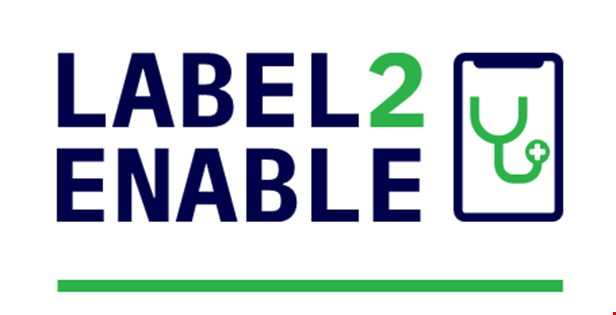 Basic project information
Full title: Label2Enable
Duration: 24 Months (May 2022 – May 2024)
Status: Ongoing
Funding programme: Horizon Europe – the European Union Framework Programme for Research and Innovation (Grant Agreement ID: 101057522).
What will the project do?
Label2Enable aims to promote the ISO/TS 82304-2 health app assessment framework and label to support the development and implementation of an EU quality label for health and wellness apps.
Label2Enable will leverage the globally endorsed ISO/TS 82304-2, and will convert it into an EU assessment and EU mHealth label, which will be embedded within the approval and reimbursement processes of various EU countries.
The project also aims to foster cross-country alignment on these processes.
What is the ISO/TS 82304-2?
The ISO/TS 82304-2 is a framework drafted by the International Organization for Standardization, an organisation that develops and publishes international standards.
The ISO is an independent, non-governmental international organization with a membership of 167 national standards bodies.
The ISO/TS 82304-2 standards define good quality requirements for health and wellness apps, and defines a quality label to visualise the quality and reliability of the apps.
What are the expected outcomes?
Label2Enable expects to achieve TRUST, USE, and ADOPTION of an EU quality label for health apps.

TRUST – achieve trust by creating an EU certification scheme for apps that is consistently used
USE – achieve use by providing health app quality reports that support health professionals and insurers to recommend apps and make decisions on reimbursements; achieve use by enabling patients, citizens, and carers to use and trust the label when considering using health apps; achieve use by encouraging app stores, or other services that offer health apps, to publish the label with the apps
ADOPTION – achieve the adoption of the label across countries by making it widely recognised. Achieving recognition through advocacy, mass communication, and targeted stakeholder engagement, and by making the app assessments affordable.
Ultimately, Label2Enable aims to create a sustainable non-profit entity to maintain the labelling scheme, accredit app assessors, and promote the technical standard after the project.
What is EPFs' role?
EPF's primary contribution to Label2Enable is focused on engaging Patients, Citizens, and Carers.
Within this focus, EPF leads the work on enabling patients, citizens, and carers to make more use of trusted mHealth solutions for promoting their health and self-managing their health needs.
To achieve this, we will set up an inclusive pan-EU engagement strategy to make sure that the label is useful and impactful, and establish a patient, citizen, and carer advisory group.
The work of this advisory group will be central to:

Testing the label across Europe
Raising awareness among key groups on the app recommendations and certification
Supporting decision making on the apps labels, allowing us to advocate to decision-makers and app stores
Co-creating communication on the label, which will ensure that the label is widely understood and ultimately, adopted.
Why does this matter for patients?
Health applications (health apps) have a huge potential for health and care systems and patients.
For example, apps embedded into a persons' care can help to promote a healthier lifestyle, provide more disease insight, lessen symptom burden, lessen hospital admissions, increase efficiency in care, and have been linked to longer lifetimes for users.
Apps can also support patients in their own condition self-management, and even in prevention.
However, those that use the apps or recommend them currently lack the information they need to determine the quality and reliability of these apps; at the same time, app creators face complex challenges to get their apps approved by national bodies.
Label2Enable aims to provide a solution for both of these challenges – and in doing so, creating a trusted and recognisable system that reduces the burden on health systems, and hands back some of the control to patients.
This can support patients to play bigger roles in their own care, empower them to manage their conditions via trustworthy tools, and encourage the use of trusted apps to encourage a healthier lifestyle and promote prevention.


The consortium:
The consortium is composed of 14 partners from 7 countries – Belgium, Croatia, Germany, Italy, Lithuania, the Netherlands, and Spain.
Related Information
Follow Label2Enable on
---