Gabriela Tanasan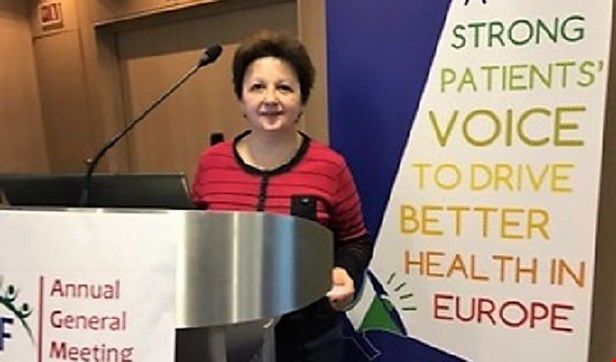 Gabriela Tanasan represents the European Network of (Ex-)Users and Survivors of Psychiatry – ENUSP (www.enusp.org), the only grassroots umbrella organisation working across Europe to unite local and national organisations of (ex-)users and survivors of psychiatry. Former Chair of ENUSP, currently she is the leader of ENUSP Organisational development & Fundraising Committee and Board consultant.
Gabriela is an ex-user of mental health services survivor of psychiatry and, for more than 20 years, an activist for user empowerment. Leader, organiser, trainer, project coordinator, and public speaker in the user/survivor movement, working at local, national and European level, she acquired a good knowledge of mental health service users and survivors of psychiatry's community at European level.
At national level, Gabriela is one of the founders of the Orizonturi Foundation Campulung-Moldovenesc and served the organisation as an Executive Director and Chair. She was the coordinator of one of the first large-scale user-involvement project in Romania, "Pathways to Policy", later getting involved in the Romanian Mental Health Reform and cooperating with Romanian mental health NGOs.
Gabriela's areas of expertise are the governance and leadership, mental health policy and users' involvement in the development and implementation of mental health policy and related policies, rights of people with disabilities, and fundraising.
Gabriela commits to invest time, energy and passion to strengthen the cooperation between EPF and ENUSP especially in the areas of common interest, to mainstream mental health issues in EPF's work and to provide a direct standpoint from users and survivors of psychiatry on various areas of work.