Isabel Proaño Gómez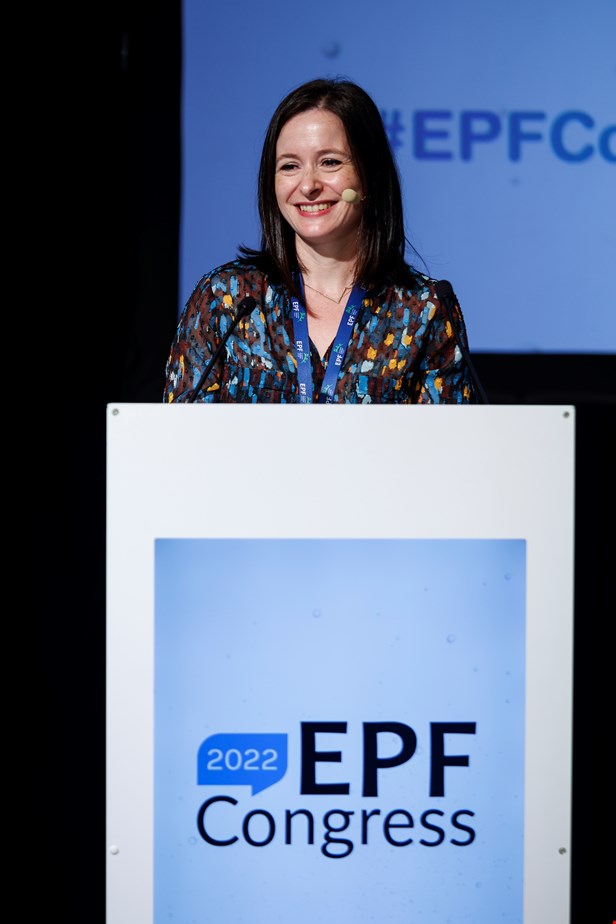 Isabel Proaño is EPF Board Member and Deputy Director of the European Federation of Allergy and Airways Diseases Patients Associations (EFA), an umbrella patient group that gathers 45 national allergy, asthma and chronic obstructive pulmonary disease (COPD) patient associations in 26 European countries.
Isabel joined EFA in 2014 and leads EFA policy and communications towards the EU institutions and WHO Europe on Inform|Prevent|Care, especifically on health and care policies including digitalisation, and environmental files impacting health such as air pollution and climate change, tobacco and smoking, food labelling and chemicals exposure.
She is EFA representative to the European Medicines Agency (EMA) and to the Health and Emergency Response Authority (HERA).
She studied Journalism and Political Sciences and has an Master of Arts on European Integration from the College of Europe. Prior to EFA, Isabel worked on humanitarian and health crisis with the United Nations High Commissioner for the Refugees (UNHCR) and Save the Children International (SCI).
Isabel joined the EPF Board in 2022.