Pedro Montellano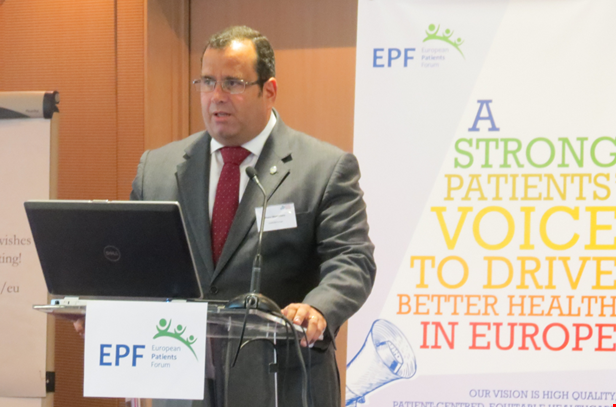 Pedro Montellano is the President of GAMIAN Europe, the Global Alliance of Mental Illness Advocacy Networks. He was diagnosed with bipolar disorder at the age of 23.
Pedro is also Vice-President of the European Brain Council (EBC), Board member of the European Platform for Patients, Science and Industry (EPPOSI), member of the Advisory Board of the EU Joint Action on Mental Health and Wellbeing.
Pedro joined the EPF Board in May 2015.