Value+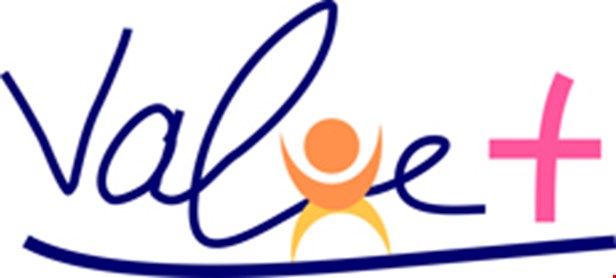 Duration: 24 months (February 2008 – 2010)
Status: completed EPF-led project
Funding programme: EC Public Health Programme
What is the project about?
Value+ Promoting Patients' Involvement in EU supported health-related Projects
The basic premise of VALUE+ is that patients' meaningful involvement enhances health project results, which can contribute more effectively to policy towards patient-centred, equitable healthcare throughout the EU. EU health policy reflected this premise, but a concerted strategy was needed to achieve patient involvement in reality.
The objective of the VALUE+ project was thus to exchange information, experiences and good practices among key stakeholders in relation to the meaningful involvement of patients' organisations in EU supported health projects at EU and national level.
Project Outcomes

The project achieved a comprehensive overview and analysis of practice and trends regarding patient involvement in EU health supported projects.

The project contributed to raise awareness about the added-value of involving patients' organisations in projects, as well as to increase the capacity as patients' organisations of getting involved in projects as equal partners and of applying for and managing EU supported projects through different project information tools:
Resource Kit for patients' organisations: it provides patient organisations with information on how they can be involved as equal partners, on principles around consultation and how to use and disseminate projects outcomes in the most efficient way. It is available in English, German, French, Spanish, Lithuanian and Bulgarian.
Handbook for project leaders and promoters: it provides specific information for project leaders on how to involve patients' organisations and where to find the most suitable partners.
Policy Recommendations for policy makers: it provides effective strategies to involve patients' organisations in EU supported programmes and projects.
Consortium

Value+ was implemented by a Consortium of associate and collaborating partners where EPF was the leading coordinator. The partners were European patients' organizations, national patient's platforms and a research firm with expertise in patients' advocacy, and health related awareness- raising, research and policy.

The associated partners were:
Confederation "Health Protection" (KZZ)
Empirica (EMP)
European Institute of Women's Health (EIWH)
European Men's Health Forum (EMHF)
European Network of (EX-) Users and Survivors of Psychiatry (ENUSP)
Health Policy Center of Lithuania (SPC)
Spanish Patients' Forum (FEP)
The collaborating partners were:
Agrenska Foundation
European Federation of Allergy and Airway Diseases Patients Associations (EFA)
European Multiple Sclerosis Platform (EMSP)
European Multiple Sclerosis Platform (EMSP)
Mental Health Europe (MHE)
Retina International/Retina Europe
Page last modified: 29 August 2012


MORE INFORMATION

Value + Flyer (EN)

Value + Handbook (EN)

Value + Toolkit (EN)

Value + Policy Recommendations (EN)
---
To get in touch about one of our ongoing or completed projects, or if you would like to reach out about a future collaboration, please send a message to: projects@eu-patient.eu