EUPATI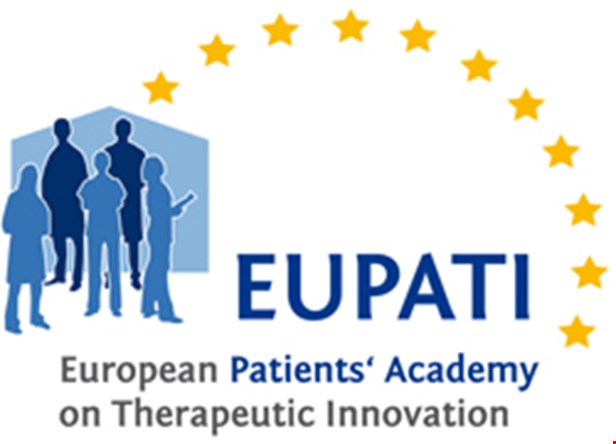 Duration: February 2012- January 2017
Status: running EPF-led project

Funding programme: Innovative Medicines Initiative (IMI), a public private partnership between the European Commission and EFPIA
What is the project about?


EUPATI stands for 'European Patients Academy on Therapeutic Innovation'. This innovative patient-led academy will lead an ambitious project to develop educational material, training courses and a public Internet library to educate patient representatives and the lay public about all processes involved in medicines development. It will address topics like personalised and predictive medicine, design and conduct of clinical trials, drug safety and risk/benefit assessment, health economics as well as patient involvement in drug development. The educational resources will be provided in seven European languages (English, French, German, Spanish, Polish, Russian and Italian), targeting twelve European countries.
Project's objectives


The Patients' Academy will:
develop and disseminate accessible, well-structured and user-friendly information and education resources on therapeutic innovation
build competencies and expert capacity among well informed patients and the public about pharmaceutical R&D
create the leading public library on patient information in seven most common languages
establish a widely used, sustainable infrastructure for objective, credible, correct and up-to-date knowledge
facilitate patient involvement in R&D to support industry, academia, authorities and ethics committees
Expected outcomes


To improve the availability of both patient-centric information as well as educated patient experts, EUPATI will develop scientifically reliable, objective, comprehensive information on therapeutic innovation by:
establishing certificate training courses to create 'expert advocates' on therapeutic innovation,
developing a "tool kit" of educational multi-media material to be re-used by patient organisations for educational purposes, and
developing an Internet-based library of up-to-date, unbiased information on medicinal development for patients and the public
Consortium


The consortium, coordinated by EPF, comprises of 30 leading pan-European patient organisations, academic and not-for profit organisations as well as EFPIA member companies. It features excellence across disease areas in state-of-the art, high quality, objective education to patients about therapeutic innovation. It will foster collaboration between patient organisations, academic institutions, regulatory bodies, ethics committees and the industry.

A Regulatory Advisory Panel led by regulatory authorities as well as a Project Advisory Board composed of high level experts with long standing credibility in patient involvement and pharmaceutical R&D will ensure objectivity, transparency and independence of EUPATI's educational content, adhering to the highest quality standards on information to patients.
Impact on patient community


Well informed patients and carers have a key role to play in the implementation of patient-centred clinical research strategies, approval processes, access to treatments and treatment optimization. With appropriate training, patient advocates can become accepted partners in scientific, ethical and regulatory committees which can accelerate and improve clinical trials, drug development and access strategies. Furthermore, educating the public can reduce scrutiny against clinical research and therapeutic innovation.
MORE INFORMATION

EUPATI leaflet

EUPATI's Website
---
To get in touch about one of our ongoing or completed projects, or if you would like to reach out about a future collaboration, please send a message to: projects@eu-patient.eu