SmartCare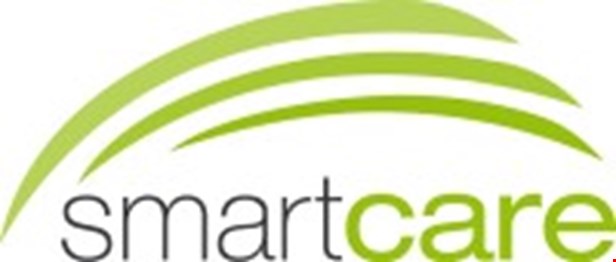 Duration & start date: 3 years (Mar 2013 – Feb 2016) | Status: non-EPF led EU project
What is the project about?
The overarching objective of the SmartCare project is to promote a more integrated and effective approach to providing health and social care to older people across Europe. This will effectively prevent or at least slow the otherwise inexorable progress towards the edges of health, wellness, safety and independent living.
To this end, the project sets out to define and pilot a comprehensive set integrated health and social care services to overcome a range of threats to independent living commonly faced by older people. The project will incorporate interoperable components to enable cooperative delivery of healthcare, social care and independence-enhancing support by healthcare and social care organisations, family and informal carers, as well as voluntary sector personnel.

The project will embed an open, multifunctional ICT platform in support of joined up service processes and providers.
Project Objectives
Guided by this mission, SmartCare aims to achieve the following objectives:
Implement and validate in 10 European pilot regions SmartCare services (ICTbased support to integrating healthcare, social care and self-care for different health/living conditions, along integrated care pathways) including the underlying organisational models
Generate multidimensional evidence on impacts of integrated care on all stakeholders concerned through common evaluation approach transferable to follower-regions across Europe
Develop guidelines and specifications for procuring, organising and implementing ICT building blocks supporting integrated care
Elaborate plans for sustainable mainstream operation of SmartCare services in participating regions based on the evidence elicited through the pilots and taking into account the entire value chain
Project Consortium
The SmartCare Consortium comprises the following Regional Partnerships:
Friuli-Venezia Giulia (IT)
Carinthia (AT)
Baden Württemberg (DE)
South Denmark (DK)
Tallin (EE)
Catalonia (ES)
Aragon (ES)
Basque Country (ES)
Extremadura (ES)
Murcia (ES)
Valencia (ES)
South Karelia (FI)
Central Greece (GR)
Attica (GR)
Northwest Croatia (HR)
Veneto (IT)
Noord-Brabant (NL)
Rotterdam (NL)
Uppsala (SE)
Amadora (PT)
Serbia (SR)
Northern Ireland (UK)
Scotland (UK)
The other stakeholders will be represented through their federations at European level and through their local branches in each of the pilot sites.
The associations/federations which form part of the Consortium are:
AER - Assembly of European Regions
AGE Platform Europe – Older People's Platform
EFN - European Federation on Nurses Associations
Eurocarers - Informal caregivers
IFIC - International Foundation for Integrated Care – Medical association
The ICT industry on the other hand, will be represented by the following association: CHA – Continua Health Alliance
EPF Role


EPF will ensure the project takes into consideration the interests of older patients. As member of the User Advisory Board, we will provide the expertise and genuine patients' prospective drawing especially on the conclusions of our flagship conference on the rights and needs of older patients. We will also feed our work into the knowledge acquired through the Innovation Partnership on Active and Healthy Ageing.
Impact for the patient community


SmartCare is without any doubt innovative in terms on scale of population reached. As Europe's population ages, the way we support older people has to change. For citizens with actual or potential health problems, the maintenance of optimal health depends not just on healthcare services, but on support for social care (nutrition, hygiene, mobility, etc.) and other aspects of daily living. The overall idea of the project is to use ICT to integrate both healthcare and social care to tailor these services to individual needs of the patients.
Website: http://pilotsmartcare.eu/home/
MORE INFORMATION
To get in touch about one of our ongoing or completed projects, or if you would like to reach out about a future collaboration, please send a message to: projects@eu-patient.eu