WE CARE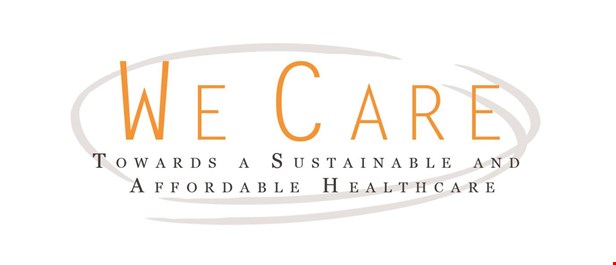 Duration: September 2013 - August 2015 (24 months) | Status: running non EPF-Led Project | Funding Programme: Seventh Framework Programme for Research and Technological Development (FP7)
Towards a Sustainable and Affordable Healthcare
What is the project about?
WE-CARE coordinates the development of a R&D Roadmap to deliver high-quality, affordable Healthcare to all EU‐citizens. The R&D Roadmap focuses on pathways to respond to the urgent need to keep EU countries' healthcare budgets under control while guaranteeing a maintained or even improved quality of care for all EU citizens. The assumption is that an effective response to growing healthcare budgets, does not come from simple cuts, but from important investments on both health research and innovation (both technical, methodological and institutional).
Project's Objectives
Through a multidisciplinary approach that includes financial, technical, economic cultural and ethicval aspects, WE-CARE aims at involving all relevant EU key players to identify workable solutions to contribute significantly towards an sustainable and affordable healthcare.
Expected outcomes

WE –CARE mainly expects to:
Identify the gaps in the present EU-R&D research program;
Create an inventory of studies to feed the proposed Strategic plan and R&D Roadmap;
Evaluate the potential of a European Innovation Partnership (EIP)
Consortium
University of Gothenburg
Stichting VU-VUmc
IMEC
IBM Israel
Imperial College
European Patients' Forum
Berlin University of Technology
EPF's role
EPF is involved as associate partner and plays a core advisory role in every aspect of the project to ensure a strong and strategic patient perspective. EPF contributes to the overall discussions and development of the new Strategic plan and the R&D roadmap and monitors the proceedings with regard to quality, affordability and accessibility aspects.
Impact on patient community
The WE-CARE projects intends to identify solutions to guarantee quality and affordable healthcare for all EU patients, by applying innovate solutions and high-level health research to healthcare systems.
More information on the project's website: www.we-do-care.eu.
MORE INFORMATION
To get in touch about one of our ongoing or completed projects, or if you would like to reach out about a future collaboration, please send a message to: projects@eu-patient.eu