STYPA 2017 - Overcoming Discrimination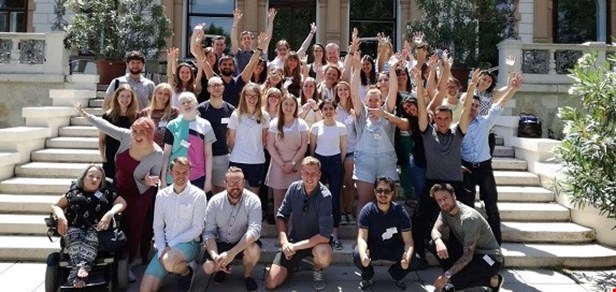 The Summer Training Course for Young Patient Advocates – Leadership Programme is an exciting and unique opportunity offering a tailored high-quality training to young patient advocates or representatives of young patient advocates who have the motivation to learn more about the advocacy and maximise their leadership potentials in real environment. The first Summer Training Course was held 3rd to 5th July 2017 in Vienna, Austria.
The overarching theme for 2017's event was: Overcoming Discrimination.
Non-discrimination is a fundamental element in human rights law. What rights and responsibilities do young patients have? What groups of patients are most vulnerable to accessing health care on the basis of discrimination? What can be done to ensure that patients, in particularly young patients, stop facing stigma and discrimination within their national healthcare system, work and wider environment? How young patients' advocates can have a bigger participating role in their own organisations and decision-making processes in their respective countries?
Participants in the Course had the opportunity to take part in:
1) An online assessment of their knowledge, attitudes, beliefs, or skills prior to the start of the programme to help the trainers design the training and develop the training resources accordingly.
2) An intensive face-to-face training from 3rd to 5th July 2017 in Vienna. The training focused on:
Self-Leadership – assessing participants' leadership roles and learning how to become more resilient when facing stigma and discrimination.
Leading Patients' Advocacy Organisations – practicing how to initiate changes within the patient organisations to organize themselves and better fight against discrimination.
Advocacy: Leading for influencing changes at the institutional level – developing advocacy strategy and plans in order to overcome discriminatory practices.
Advocacy: Leading for influencing societal change – exploring various real case studies about people rights movement across the world and their long-term efforts in changing misperceptions and prejudices.
3) The follow-up phase during which the trainers provided guidance, individual support and advices to each participant during the implementation of their advocacy campaigns.
Through the Training Course, participants gained insight into the complexity of these issues and addressed them through interactive debates, individual and group exercises and advocacy campaigns which were then implemented in their respective organisations and countries.
Related Information
Leaflet on Discrimination & Stigma in Education and in Employment