Sexual Health & Well-Being Project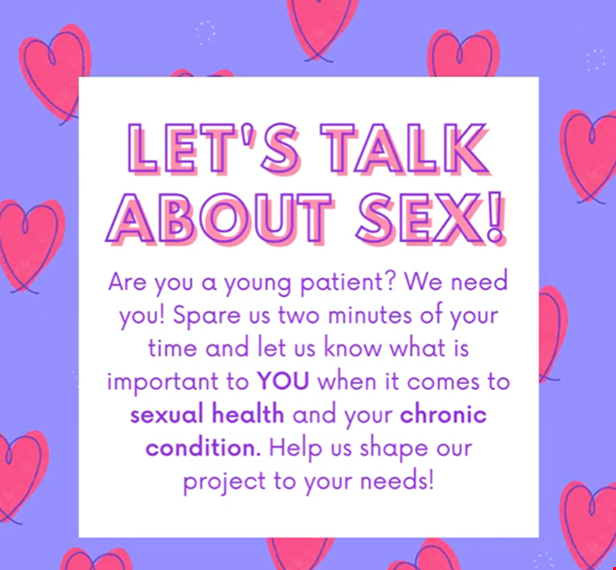 The EPF Youth Group's current project is aimed at young patients and their sexual health and well-being!
What is the objective?
This project aims to empower young patients to voice their concerns and interests on the topic of sexual health and well-being.
What is the focus?
It's up to young patient community to decide! In order to be as inclusive as possible and get the perspective of young patients from different disease areas and various countries, the Group launched a two-minute survey. The survey will help narrow down the topics of interest and best ways of presenting the information to the young patient community, according to them and their needs.
What comes after the survey?
After the survey closes, according to the findings of the analysis, there will be a campaign on the chosen by the young patient community topic in the most-suggested way.
What will it be? Stay tuned and follow us on Facebook, Twitter and Instagram for more updates on the EPF Youth Group Sexual Health & Well-Being Project and other interesting content.
Contacts
If you would like to receive more information about this project, the work of the Youth Group or have any questions, comments or concerns, feel free to contact the EPF Youth Group Coordinator – Borislava Ananieva at borislava.ananieva@eu-patient.eu.