Youth Group Activities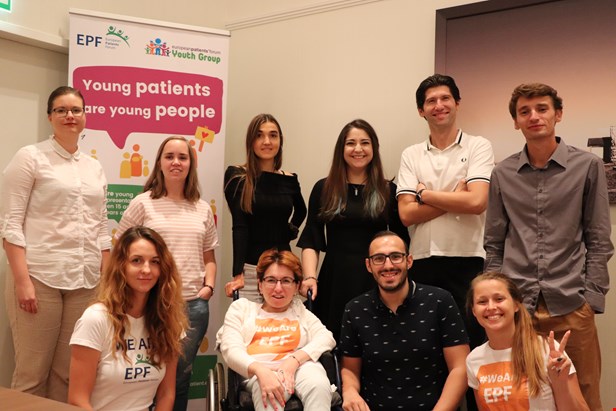 The Youth Group engages in youth projects to share first-hand experiences and good practices with young patients from all over the EU. They work to raise awareness about the challenges young patients face in their daily lives and advocate with policy-makers and stakeholders. The Youth Group organises meetings and projects and also works to provide insight into the lives of young patients in the EU.
In 2013, the EPF Youth Group participated in the EPF seminar "Europe meets Young Patients" organised under the EMPATHY project. During the seminar, the young representatives met with patient leaders, policy makers, stakeholders groups and patient organisations' representatives to discuss about young patients' needs and how to promote them in the EU decision-making processes.
The Youth Group intends to focus its work on topics such as discrimination and transition to adult care. Other project goals include creating a toolkit for empowered young patients, capacity building and member recruitment. This is partly being implemented with the WAYS (Work and Youth Strategy) project, which has been high on the agenda for the Youth Group in 2019. This project is aimed at raising awareness and recommendations to help young patients with chronic conditions tackle discrimination at work. Stay tuned for project report and video coming out soon!